30 Day GMAT Success is Now Available in Mandarin Chinese in Bookstores in Asia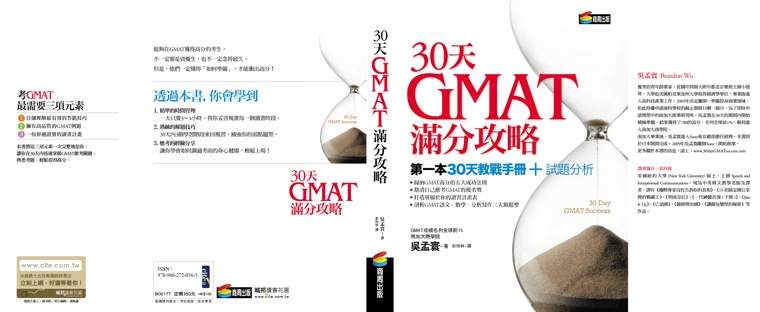 We are excited to announce the first international edition of 30 Day GMAT Success, the Traditional Chinese version, is now available online and in stores!
We've been working closely with some of the biggest publishers in Taiwan to translate and bring this Chinese version into the hands of students overseas in Taiwan, Hong Kong, Singapore, and other regions in Asia.
Special thanks to Business Weekly Publications and Cite Media.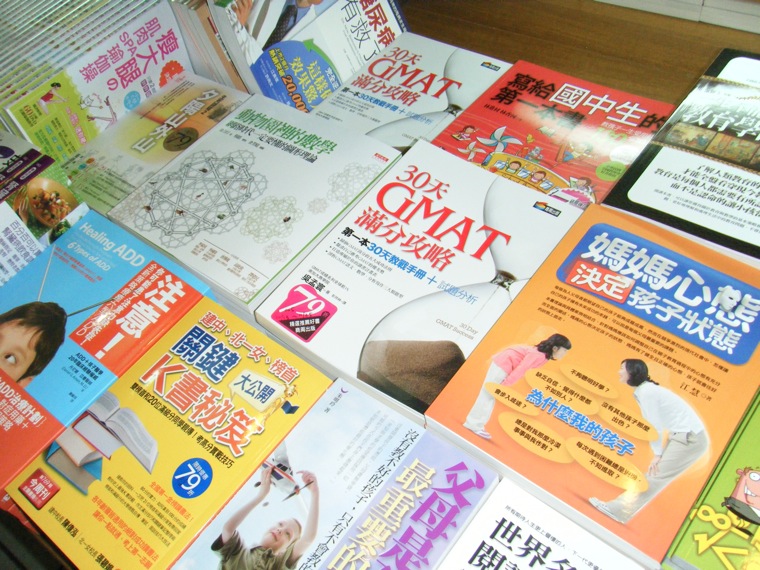 ---
** 能夠在GMAT獲得高分的考生,
不一定要是資優生,也不一定念得最久,
但是,他們一定懂得「如何準備」,才能衝出高分!**
第一本30天教戰手冊 + 試題分析
歸納GMAT高分的五大成功法則
釐清自己應考GMAT的優劣勢
打造專屬於你的讀書計畫表
剖析GMAT語文、數學、分析寫作三大類題型
**透過本書,你會學到
** 1. 精準的時間管理:一天只要3~4小時,替你妥善規畫每一個讀書時段
熟練的解題技巧:30天內3個學習階段來回複習,補強你的弱點題型

應考的經驗分享:讓你學會如何調適考前的身心健康,輕鬆上場!
本書特色
1.台灣考生寫的GMAT教戰手冊
2.有別於市面佔絕大多數的考題書,首度提出完整的GMAT應試攻略與讀書計劃
媒體好評與訪問
亞馬遜GMAT類型書籍銷售前十名,唯一一本非主流補習班出版教材
亞馬遜Kindle:GMAT、 Study Guide類別組排名第一
接受聯合報專訪,分享如何在短短30天內,衝出高分
應美國教育資訊中心邀請,暢談「GMAT超高分準備及MBA經驗分享」
作者簡介
吳孟寰(Brandon Wu)
優秀的青年創業家。從國中到師大附中都念音樂班主修小提琴,大學赴美國柏克萊加州大學取得經濟學學位。大學畢業後進入高科技產業工作,於二○○五年決定離開,準備投身商業領域,但此時離申請商科學校的截止期限只剩一個月。
為了及時申請理想中的南加大創業研究所,吳孟寰在這30天的期限內開始積極準備,結果獲得了780的高分,名列全球前1%,順利進入南加大商學院。
畢業後,吳孟寰進入東京Sony總部擔任經理,本書即在日本期間完成。二○○九年離開Sony,開始創業。
更多關於作者與本書的資訊,請上網站:https://www.30daybooks.com/