| | |
| --- | --- |
| Life as an MBA Student | Ryan from Scripted.com, MIT Sloan |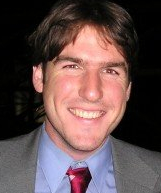 Ryan Buckley graduated from MIT Sloan in the Class of '09 and started his business (Scripted.com) while he was in school. Even with all the entrepreneurship classes and time spent bartending at the Muddy Charles (an awesome old MIT pub); his favorite business school experience was playing in the Rolling Sloans, MIT Sloan's hard rock cover band. Ryan takes us through his MBA experience.
What are the unexpected things you've learnt about yourself along the way?
I learned that while I do enjoy studying and getting good grades, grad school is really about the relationships you form. Tests are merely an indicator of how well you learned the material that was tested, but when I look back on grad school, it's the conferences, happy hours, and trips I took with my classmates that I'll remember the most. 
What is the one thing you wished you had known before embarking on you MBA journey?
I wish I had known to spend more time trying to meet everyone in my class. I did the best I could, because I think I subconsciously knew it was important, but you can always do better. It's those bonds that become most valuable in the years after you graduate. You definitely want to stay connected and be invited to the social events five years after you graduate. 
What was your main reason/objective for starting your MBA…? Did this direction change over the course of your journey?**
I got an MBA because I was starting a freelance writing company at the time, which eventually evolved into Scripted.com. Starting a business is tough, and I wanted to meet other people who were going to take on the challenge with me. I knew that MIT Sloan was respected for entrepreneurship and I was very excited to throw my hat in there. 
If you wrote a book about your MBA experience what would it be called?**
How to Start a Business While Getting an MBA
What, if anything, would you change about your experience? What would make the "perfect MBA" for you?**
Well, a perfect MBA would cost nothing. It also would have taught me everything I needed to know about how to start and finance a small business. Most MBA's are very high level, analyzing stuff you'd only see in a Coca Cola board room. Real business to me is small, when you're working with less than $1M in capital so every mistake is a huge one and every dollar counts. Most MBA programs don't focus on the less sexy cases, and although MIT tried to change that, I think they still went a little too corporate. 
What's the one memory that will always stick with you throughout this experience?**
I played in the Rolling Sloans, MIT Sloan's own rock and roll cover band, and I bartend at the Muddy Charles, MIT's fabled campus pub. Both experiences brought me exposure to different parts of campus and introduced me to new friends. MIT is a wonderful and unique place, and it was important to me that I branch outside of the business school. Being in the cover band helped keep me from straying too far!
What is next for you, now that you have graduated? **
Grow Scripted to many, many multiples of $1M, so we can sit in a board room and THEN I can put all my MIT Sloan lessons to work.