Business School: Am I Too Old for an MBA? Or Too Young?
Wondering whether to go back to school for an MBA but asking yourself the following question?
"Am I too old for business school?"
On the other hand you might be wondering;
"Am I too under experienced for an MBA?"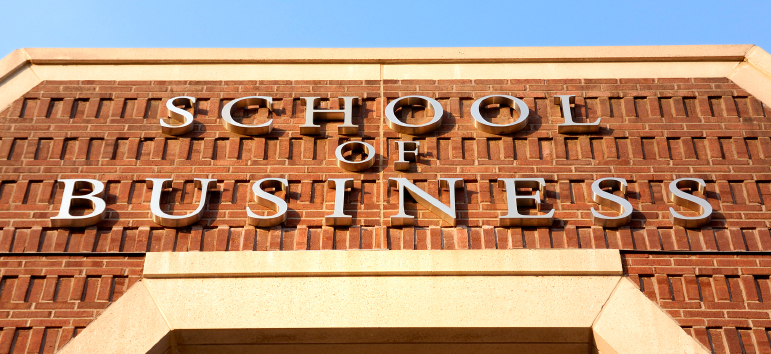 The average full time MBA student has 3.5 years of professional work experience. So assuming that most people graduate between age 22-24, the average age of most MBA applicants likely falls between 25-29. The good news is that, whether you are a 'mature' applicant or fresh out of college, there are options open for you and a potential MBA program available.
Fresh out of college? No problem!
Early career MBA programs are a relatively new but upcoming option for younger applicants. These are aimed at those with 0-3 years of work experience and boast the great advantage of no readjustment to studiesor the college lifestyle/ environment. In addition, younger candidates are likely to have fewer responsibilities (in terms of a family, mortgage etc) and so it might be a more convenient time to complete graduate studies.
Other advantages include;
 More energy (!) and the desire and time to socialize (an important component of business school)
 Making the financial investment early on will lead to a maximized period of time in which to reap your return on investment (& potentially an earlier retirement!)
Drawbacks;
 Fewer programs to choose from (it is not commonplace to offer this option yet)
 Learning the theory without a practical understanding of what is being taught.
Colleges offering early-start MBA's:
Chicago – Booth
University Penn – Wharton
UCLA – Anderson
Carnegie Mellon
*Whilst it is uncommon, traditional MBA programs may admit recent college
graduates. This, however, is not what is known as an Early Career MBA. Rather a
true early career MBA differs in that its' curriculum, as well as the advisory and
career service, are geared towards those with little professional work experience.
Furthermore, the projects and learning style will be a little more 'hands-on' with
the aim of integrating practical experience into the program.
Mature applicants
Business schools were first created due to a demand from the corporate world for more skilled and qualified managers. In this respect, it might be said that business schools are looking to further improve the working professionals out there – those that show promise yet need further training. This, as far as we are concerned, is not an age-specific thing. If you are older than the 'average' applicant (as a rough guide, someone with 4-5 years of professional work experience) don't be discouraged. Here are some things to keep in mind:
 There is no age limit on your GMAT/ MBA application
You can always present your personal case for attending business school at this stage in your life in your admissions essay.
What is most important to focus on, is whether investing 2 years of your life (possibly one if you fast-track) is the right decision for your personal and professional life. This should be the only reason that your age comes into play at all.